4 Challenges With A Decentralized Crowdfunding Platform
Updated on:
Aug 12, 2022
Read time:
2 min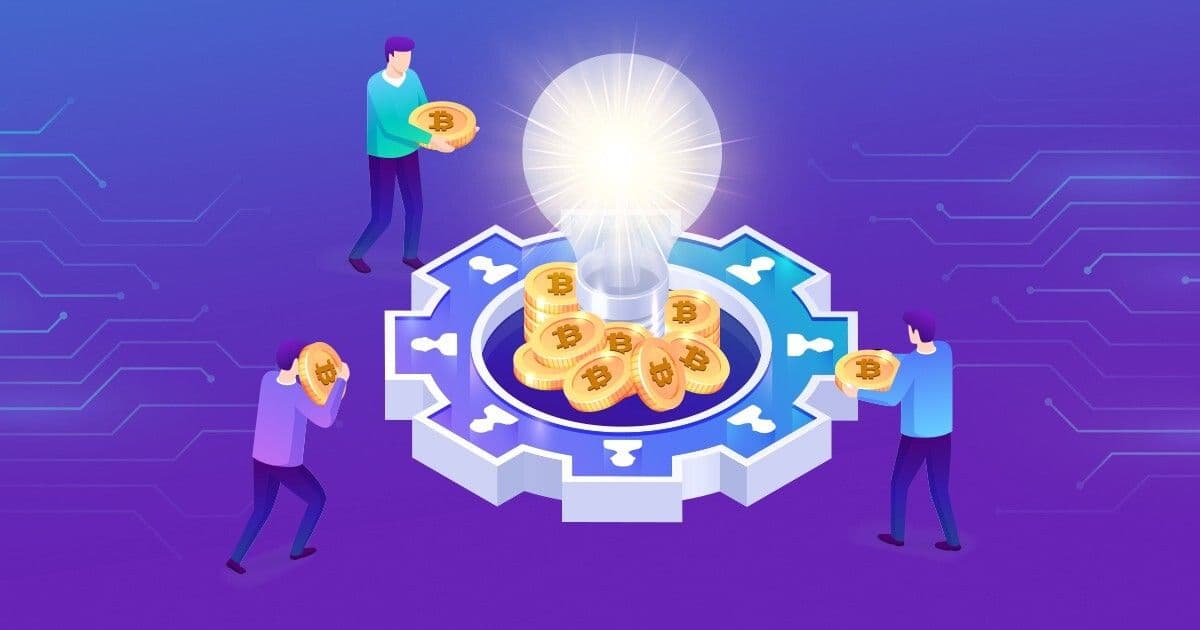 Blockchain revolutionized the financial system, it can do the same to crowdfunding.
Crowdfunding is an extremely effective way of raising money for a business venture or social cause. A large number of people who believe in the idea or cause come forward and fund the projects. Fund seekers create campaigns and set goals for the amount of money they are seeking by a specified date. If the campaign reaches the goal by the set deadline, creators receive the funding to get started on the project.
According to Statista, crowdfunding platforms in the US alone raised $73.6 billion in 2020 making it by far the leading country by volume. Platforms in the UK raised approximately $12.6 billion, while platforms in Brazil raised $5.3 billion. As of July 2022, Kickstarter, one of the largest crowdfunding platforms has launched 562,000 projects having received pledges of over $6.7 billion.
While these numbers are impressive, the crowdfunding industry is plagued with accounting and transparency challenges. Before we dive deep into how blockchain can help overcome these challenges, let's briefly discuss the types of crowdfunding.
Crowdfunding types
Many people think of crowdfunding platforms as just being donation-based, but some platforms also offer reward-based, equity-based, and debt-based crowdfunding models.
Reward-based crowdfunding:

allows investors to contribute to a project idea in return for a product. E.g. some of the most successful projects on Kickstarter, a leading crowdfunding platform, usually offered products to early investors

Donation-based crowdfunding:

allows people in need to raise funds for social or charitable causes. E.g. GoFundMe has helped individuals raise over 9 billion US dollars for social causes ranging from medical costs, education expenses, etc.

Equity-based crowdfunding:

allows businesses to raise funds by offering equity in exchange. According to Statista, equity-based crowdfunding platforms raised 4.41 billion US dollars globally in 2020

Debt-based crowdfunding:

allows businesses to raise money via debt from a pool of investors. This option is favorable as interest rates are lower than applying for a loan through a bank.
Crowdfunding: Challenges & Solutions
1. Accountability:
By far the biggest issue with existing centralized crowdfunding platforms is accountability. If a creator or business doesn't deliver on what it promised, who shall be held accountable? The creator or the crowdfunding platform?
However, investors never actually received the backpack. After receiving multiple complaints, the FTC started investigating and found out that Doug Monahan never actually spent the funds on manufacturing the backpacks. Instead, he allegedly used the money for purchasing Bitcoin, ATM Withdrawals, paying off his credit cards, and buying advertising for other business ventures. The FTC reached a settlement banning Doug from engaging in any new crowdfunding activities. However, FTC was unable to recover the funds raised for the project because Doug seemingly spent all the money. He was required to report his finances for the next 20 years and if any new assets are uncovered, he would be forced to pay up.
Instances like these negatively impact users' trust in creators as well as these crowdfunding platforms. As a result, new crowdfunding platforms may find difficulty in building credibility.
With crowdfunding campaigns running on blockchain, a smart contract would be created specifying milestones of the project. The funds are held until a milestone is achieved and verified by the investors. This would ensure that the investment received is used the way it was said to be by the creator.
2. Transparency:
An investor would want to know how their funds are being utilized and moving in the system. For this information, they have to rely on the creator/business, and usually, the information provided is not verifiable. This manual tracking and reporting is a time-consuming process and also prone to manipulation.
Blockchain being a public ledger, everyone can see how funds are moving in the system but no one can manipulate the data due to its immutability.
3. Rules and regulations:
Centralized crowdfunding platforms have strict requirements on which ideas can be listed on their platform. So even though a creator might have a great idea, it may not get approved.
On the contrary, a decentralized crowdfunding platform would be accessible to every creator. They would no longer have to rely on centralized platforms for approvals and abide by their stringent rules and regulations. It would be the investors who would vet the campaigns and choose the ones in which they believe in.
4. High platform fees:
Crowdfunding platforms take a cut out of every project that gets listed on their platform. While some platforms charge flat fees, some require a percentage of the total money raised. For instance, Kickstarter charges a 5% platform fee, along with payment processing fees (between 3% and 5%).
With the use of blockchain, these transaction fees would be drastically reduced making crowdfunding less expensive for creators and investors.