Revamping your business website: 5 reasons to consider.
Updated on:
Sep 23, 2023
Read time:
4 min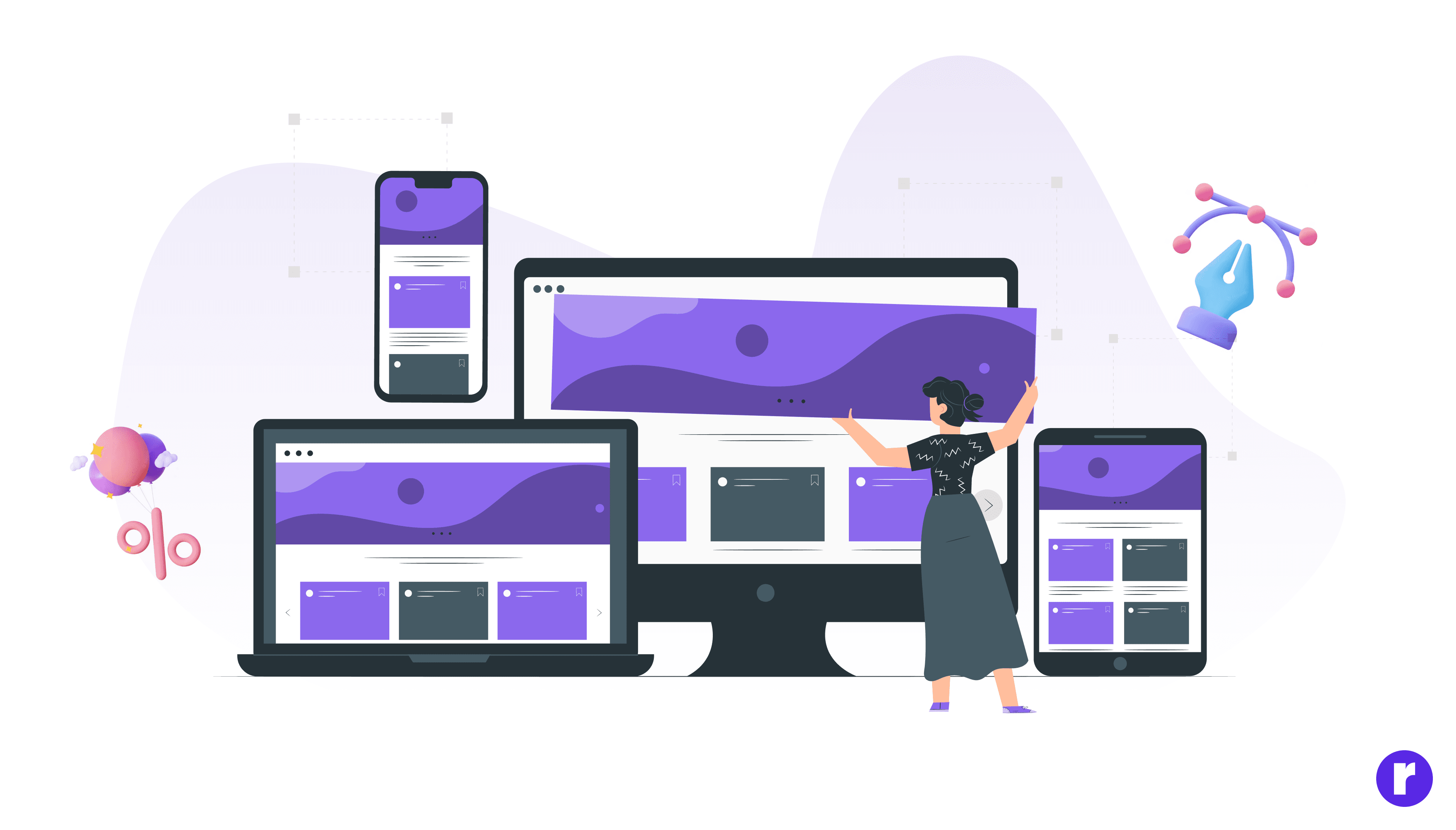 "Your website is the window to your business. Make sure it's captivating."
In today's fast-paced digital landscape, having an outdated and lackluster website can be a major setback for any business. If you're looking to attract more customers, boost engagement, and stay ahead of the competition, revamping your website with a new and modern look is the way to go.
Transforming Your Online Presence
"A brand-new website design can give your business a whole new lease on life."
As technology continuously evolves, so do user expectations. Your website needs to captivate visitors from the moment they land on your page. By revamping your website, you can create an intuitive and visually stunning online experience that leaves a lasting impression on your audience.
Elevate User Experience
"User experience is the key to unlocking success in the digital world."
When revamping your website, one of the primary goals should be to enhance user experience. Ensure your website loads quickly, is easy to navigate, and provides seamless interactions across all devices. Incorporate intuitive interfaces, modern design elements, and engaging visuals to keep users engaged and encourage them to explore further.
"Revamping our website was a game-changer for our business. We saw an immediate increase in website traffic and conversions." - Lubracil
Stay Ahead of the Curve
"Don't let your competition outshine you. Stand out with a unique and fresh web design."
In today's dynamic digital landscape, staying on top of the latest trends is crucial. A website revamp allows you to incorporate innovative design elements, embrace cutting-edge technologies, and showcase your commitment to staying up-to-date. Give your website a sleek and contemporary feel that sets you apart from the crowd.
The Power of Visual Appeal
"A picture is worth a thousand words. Make sure yours are saying the right things."
Visual content has become increasingly important in capturing attention and conveying your message effectively. Incorporate high-quality images, videos, and graphics that resonate with your brand and target audience. A visually appealing website not only enhances the overall user experience but also establishes a strong emotional connection with your visitors.
"The new design gave our website a fresh breath of life. Our customers love the modern look and find it much easier to navigate." - AI Tool Report
Changes in target group needs
"In the realm of business, evolution is not an option but a necessity."
In today's fast-paced world, the expectations and needs of target audiences are constantly evolving. Staying attuned to these shifts is crucial for businesses and organizations looking to thrive in the ever-changing market landscape. Adapting to changes in target group expectations and needs is not only a necessity but also an opportunity to innovate and grow. As consumer preferences change, so must your strategies and offerings.
"The new design gave our website a fresh breath of life. Our customers love the modern look and find it much easier to navigate." - Appstun
Bring Your Vision to Life
"Make your dream website a reality with our expert team of designers and developers."
Ready to give your website a stunning makeover? Our experienced design team is here to bring your vision to life. We understand the importance of creating a website that reflects your unique brand identity while aligning with the latest web design trends. Let us help you transform your online presence and inspire success!
Final Thoughts
As you embark on this exciting journey, remember that your website is more than just a digital platform – it's an opportunity to make a lasting impression on your audience and showcase your business in the best light possible. Embrace the power of a new and modern look, and watch your online presence soar to new heights!