Top 5 Reasons to Build a Website in Webflow
Updated on:
Oct 9, 2023
Read time:
2 min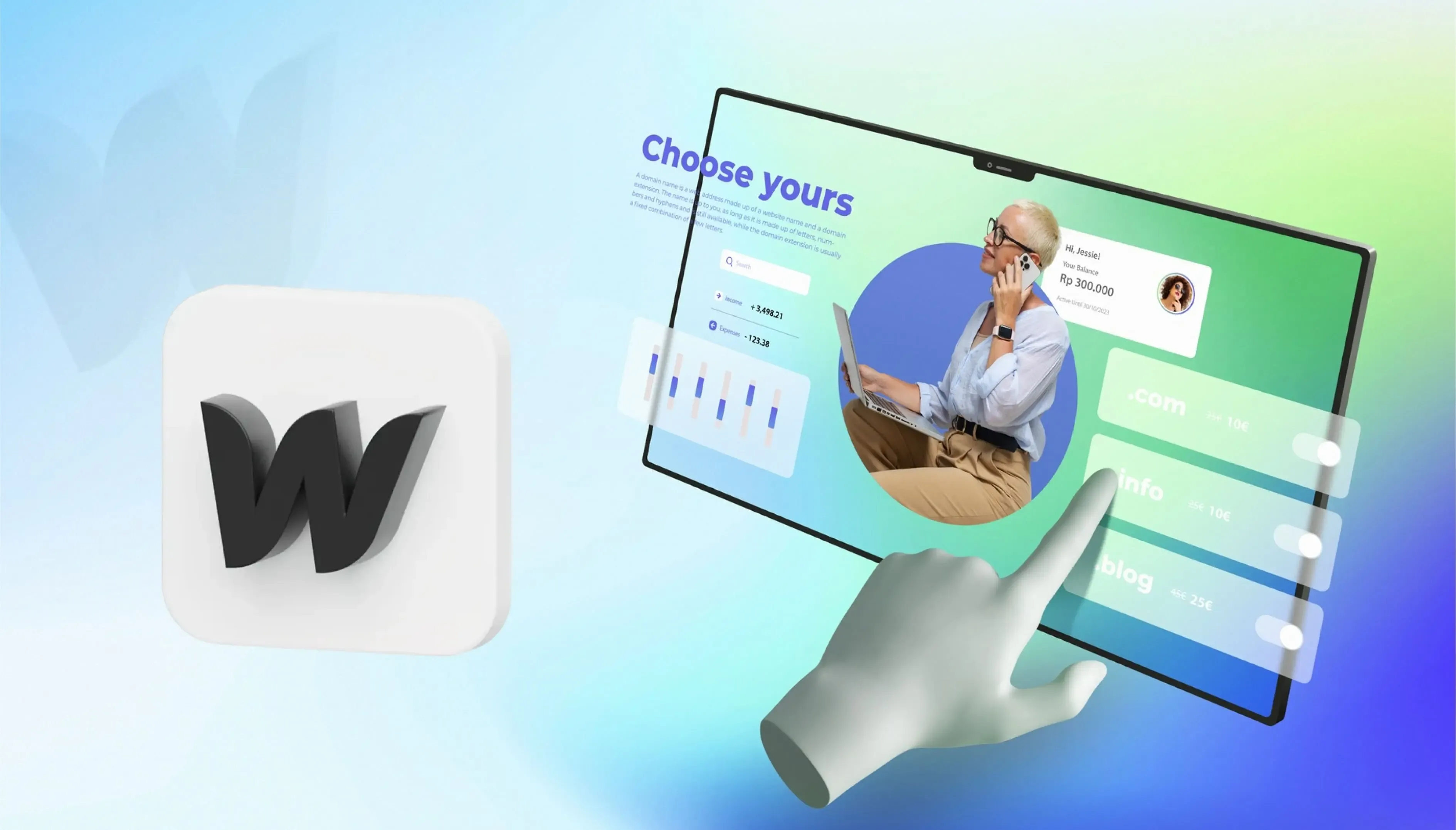 When content management systems limit customization choices, it is difficult to create a creative website that expresses your brand's uniqueness.
What is Webflow?
Webflow is a dynamic cloud-based content management system (CMS), online design tool, and hosting platform. It is a no-code platform that allows you to design, develop, and launch responsive websites.
Its drag-and-drop interface enables you to construct high-performance websites that attract any viewer. It provides a number of features to help you grow your website and build a strong platform for your business.
Discover the Advantages of Using Webflow for Your Next Website Development
1. Reduces development time
No matter how skilled your team is or how quickly a project is moving forward, it may never feel like there are enough hours in the day.
Webflow's no-code development process boosts your agency's productivity and reduces time to market without overburdening your team or compromising quality. Uros Mikic, CEO of FlowNinja, and Taylor Rosenbauer, CEO and Founder of RocketAir, have assisted numerous firms in developing and launching websites while running successful web design agencies. Both have leveraged Webflow to accelerate their development process and deliver top-notch results to clients.
2. Live prototyping
Webflow enables you to utilize live prototyping for the creation of visual design mockups and the final website. This powerful tool aids in establishing realistic expectations for the ultimate design and comprehending the interactive features during the prototyping phase.
With Webflow, generating a functional website prototype becomes significantly simpler compared to custom development. Unlike static mockups or Figma designs, a Webflow prototype is both interactive and usable.
3. Flexible CMS
Efficiently manage your content with Webflow's flexible Content Managemeunt System (CMS). Easily integrate blogs, services, and portfolios all in one convenient location. This is particularly beneficial for individuals with limited website knowledge.
Imagine owning a winery that offers a variety of wines including white, red, and rose. Your company's website features an overview page for each type of wine, as well as individual pages dedicated to providing clients with additional information.
With the implementation of individual pages, a summary page, and the CMS, adding a new wine to your collection is a breeze. In just minutes or even seconds, you can effortlessly include a fourth or fifth wine. Simply add the necessary imagery and text, and you're good to go.
4. Custom interactions and animations
Webflow's interactions and animations tool is a powerful resource for web developers. It allows you to control animations based on triggers such as clicks, hovers, mouse and scroll positions, and page load. This means that you can create dynamic and engaging animations without having to write complex JavaScript code.
The great thing about Webflow's tool is that it is designed to be user-friendly, making it accessible even for developers who are still learning the intricacies of JavaScript. If you already have a solid understanding of CSS and HTML, you'll find it easy to navigate and utilize this toolkit.
With Webflow's interactions and animations tool, you can add interactive elements to your website with ease. Whether you want to create a subtle hover effect or a more complex scrolling animation, this tool offers a wide range of possibilities. It provides a visual interface that simplifies the process of creating animations, saving you time and effort.
So, if you're looking to enhance your website with captivating animations, give Webflow's interactions and animations tool a try. It's a valuable asset for web developers who want to add interactivity to their sites without diving too deep into JavaScript coding.
5. Clean Code
If you appreciate clean and well-organized code, then Webflow is the perfect platform for you. With clean code, your website will not only be faster but also more responsive.
Webflow goes a step further by generating semantic and W3C-compliant code for you. Say goodbye to messy inline classes that are commonly found in drag-and-drop website builders. Webflow allows you to save your HTML, CSS, and images in a convenient ZIP file, giving you the freedom to use them however you please. Website example.
Final Word
Webflow is a user-friendly platform that enables you to effortlessly create fast, responsive, and intuitive websites. With its robust hosting capabilities, the platform ensures site security and enhances the overall user experience. Its scalability makes it a preferred choice for freelancers, solopreneurs, small and medium businesses, as well as enterprises.